Fundraising Event with Michael McDonald - September 21, 2002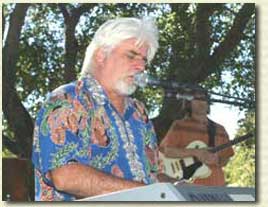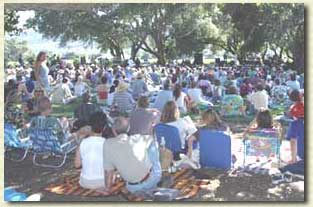 On an incredible sun-drenched harvest afternoon, Saturday, September 21st, 2002 legendary singer and songwriter Michael McDonald thrilled an appreciative audience at a benefit concert at the Ledson Winery & Vineyards. Nearly $10,000 was raised to benefit the Valley of the Moon Children's Home and the Stand-By-Me Mentoring Program in Sonoma. The concert, the first of the annual series, was a celebration of the launch of the presigious "Harmony Collection". The first wine released in the collection was a 1999 Sonoma Valley Estate 'Old Vine' Zinfandel. The label featured a recreation of the picture of the legendary Michael McDonald from his Blue Obsession album. This wine has sold out.

"Somebody had to be the first and I received that honor as the first artist to sign up to help fund the Ledson Harmony Foundation and launch the Harmony Collection of Wines. Steve made a lovely 1999 Sonoma Valley Estate Old Vine Zinfandel with my CD Blue Obsession adorning the label. A real knock out wine to say the least. We played an awesome concert at the Castle on September 21, 2002 and raised a great deal of money for local kids that day. It was a perfect harvest day in Wine Country and we really got the Foundation off the ground. The attention was fantastic. I have since run into Steve from time to time, most recently in 2007 at the prestigious Sonoma Jazz+ Festival that the Harmony Foundation co-sponsors. I reminded Steve that if he ever needs anything to let me know…"
- Michael McDonald