Fundraising Event with Orlando Cepeda - April 17, 2010
See pictures from the Orlando Cepeda bottle signing event.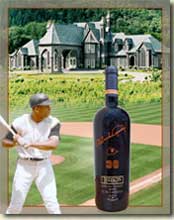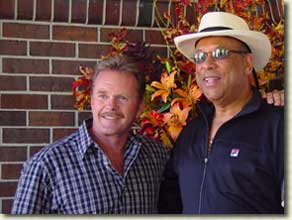 The Ledson family and American hero Hall of Famer, Orlando Cepeda, "The Baby Bull", have teamed up to create this incredible bottle of Sonoma County Zinfandel. Orlando's career began with the San Francisco Giants in 1958, the first year the Giants called San Francisco home after leaving New York. Hitting his first major league home run in the first game played at their new home park, scoring 379 home runs from 2,351 hits, named rookie of the year in 1958 and was named the National League's MVP in 1967; the same year the team won the World Series; Orlando excelled at his career until retiring in 1979. In 1999, Orlando was inducted into the National Baseball Hall of Fame in Cooperstown. On September 6, 2008 a statue of Orlando was placed in front of AT&T Park, the Giants' home stadium, to recognize not only his greatness as a baseball player, but his importance as a 'giant' to the organization. Orlando Cepeda was one of the greatest men to ever play the game, not only was he a successful athlete, but he was well liked by all of his teammates. Since retiring, Orlando has worked as a 'Goodwill Ambassador' for the Giants attending activities in schools, hospitals, and community centers, as well as representing the Giants in activities aimed at Latin American communities. In 2006 the Society for American Baseball Research (SABR), which helps promote interest in the sport amongst other endeavors, approved its first Latin American chapter for Puerto Rico and named it in honor of Cepeda.
In making this wine with Orlando, we have made a dear friend, not just with Orlando, but with his family and friends. We are fortunate to have met such a generous, kind, and caring person, we know all of you will feel the same when you meet this incredible man.
When Orlando and Steve were making this wine, Steve asked him if we could name the wine after him, as he felt this wine had the qualities that Orlando carries. After a lot of coaxing, Orlando finally agreed to
"The Baby Bull" Zinfandel
.
As the fourth commemorative bottle in our 'Harmony Collection' series don't miss this opportunity to reserve your bottle of this prestigious wine now. Proceeds from your wine purchase will benefit the Harmony Foundation for Children.